White Collar & Criminal Investigations
Holcomb Law Group's criminal defense team has the experience to guide you through the criminal court system. Anyone charged or arrested should not go through the process alone.
Holcomb represents individuals and businesses in all phases of white-collar criminal litigation, from pre-indictment investigations through trial and appellate proceedings in federal courts. We recognize that the best result for our client may be the one no one ever hears about—persuading the Government not to pursue an action.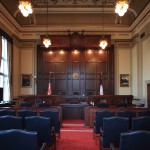 Contact Us
Oxford Office:
400 Enterprise Drive
Post Office Drawer 707
Oxford, MS 38655
Phone: 662.234.8775
Jackson Office:
760 I-55 North, 3rd Floor
Jackson, Mississippi 39211
Phone: 601.351.9335
Memphis Office:
5100 Poplar Avenue, 27th Floor
Memphis, Tennessee 38137
Phone: 901.322.6113