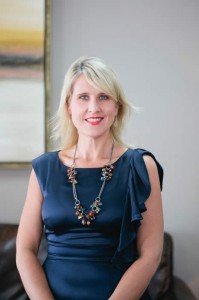 Stacey W. Golmon
PHONE
(662) 234-8775
PRACTICE AREAS
• Criminal Defense, Family Law
GOVERNMENT SERVICE
• Assistant District Attorney, 4th Judicial District, 1996-2003
PROFESSIONAL ACTIVITIES AND AWARDS
•  Lafayette County Bar Association
•  Certified Guardian Ad Litem
BAR ADMISSIONS
• Mississippi (State & Federal Courts)
• Fifth Circuit Court of Appeals
ABOUT
Stacey was born and raised in Batesville, Mississippi. She attended Mississippi College, graduating with Honors, in 1993 with a Bachelor of Science degree in Mass Communications. While in college she hosted a local radio news program and completed a news internship with WLBT-TV3 in Jackson where she helped prepare news stories and video footage for their nightly news program. After MC, she obtained her Juris Doctorate from the University of Mississippi School of Law graduating in 1996. While there she was a member of the Mississippi Law Journal staff and active with Moot Court Board. After graduation, Golmon began work as an Assistant District Attorney for the 4th Judicial District in their Greenville, Mississippi office. While there she prosecuted felony cases primarily in Greenville, but also tried cases in Indianola and Greenwood, Mississippi. Golmon handled a variety of cases with the office including prosecutions for violent crimes like murder, aggravated assault and rape as well as cases of felonious child abuse and child sexual assaults. While in Greenville, Golmon was a member and officer of the Greenville Junior Auxiliary and created and helped run "Our House" a program for children who had lost a family member to homicide. Golmon also spent several years, through JA, speaking to Greenville public school students about a national child lures program as well as leading programs for older females. Golmon was also a member of the 4th Judicial District's first Drug Court Team which implemented a plan for first-time defendants who suffered from addiction to complete rehabilitation and obtain employment. This program was successful for many defendants who were able to have their cases placed on inactive status while they completed the program. The program is in its 10th year and continues to thrive.
Stacey is a member of First Baptist Church, Oxford where she has taught children's Sunday School and children's choir and is also a leader in the AWANA ministry, where children are taught the Bible. Stacey is the daughter of Bobby and Sharon Baker Woodruff of Batesville. She is married to Bradley Golmon and is the proud mother of two boys, Graham and Will.
Stacey's primary areas of practice include criminal defense, probate & family law.