Debt Collection Attorneys
Our debt collection attorneys provide collection litigation services across Mississippi and Tennessee. We are dedicated to pursuing each debt placed in our hands. We do this in an ethical, efficient, and economical manner. Every client's situation dealing with delinquent customers is unique. We develop a customized solution that maintains your company's brand and reputation while maximizing recovery. Our Commercial Debt Collection staff and attorneys are ready to serve you with your Mississippi and Tennessee claims:
Credit Card
Consumer
Commercial
Secured Account
Mortgage deficiencies
Auto loan deficiencies
Medical
Replevin
Garnishment
As a collection creditor right's law firm and not just a collection agency, our attorneys have the ability to litigate accounts throughout Mississippi and Tennessee which enables us to turn debts into judgments which are subject garnishment or other collection avenues.
Contact Jonathan Masters for more information and to discuss you needs.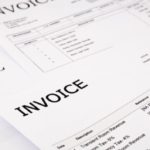 Contact Us
Oxford Office:
400 Enterprise Drive
Post Office Drawer 707
Oxford, MS 38655
Phone: 662.234.8775
Fax: 662.238.7552
Jackson Office:
760 I-55 North, 3rd Floor
Jackson, Mississippi 39211
Phone: 601.351.9335
Memphis Office:
5100 Poplar Avenue, 27th Floor
Memphis, Tennessee 38137
Phone: 901.322.6113