Criminal Defense
Holcomb Law Group's criminal defense lawyers have extensive experience defending the rights of people arrested for criminal offenses. We handle all types of criminal cases, from minor infractions and misdemeanors:
Traffic violations
Minor in possession (M.I.P.)
DUI
Public Drunkenness
Felony DUI
Narcotics possession and Sales
Theft and Grand Larceny
Fraud
Embezzlement
Assaults
Arson
Conspiracy
Homicide
If you have been arrested contact us and let us discuss your options.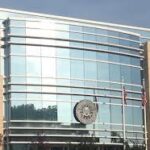 Contact Us
Oxford Office:
400 Enterprise Drive
Post Office Drawer 707
Oxford, MS 38655
Phone: 662.234.8775
Fax: 662.238.7552
Jackson Office:
760 I-55 North, 3rd Floor
Jackson, Mississippi 39211
Phone: 601.351.9335
Memphis Office:
5100 Poplar Avenue, 27th Floor
Memphis, Tennessee 38137
Phone: 901.322.6113