Corporate Law
Large or small, Holcomb Law Group assists corporations and limited liability companies at all stages.
Formation
Organizational meetings
Contract review and development
Buy-Sell agreements
Shareholder disputes
Employment Contracts
Business to Business Contract disputes
Holcomb Law Group's attorneys regularly help companies meet their day to day business needs. Our attorneys have broad experience in corporate governance, compliance, corporate development strategies, employment law, administrative law, risk mitigation and litigation management that are common to business operations. Holcomb Law Group's attorneys strive to build long term relationships and deep understandings of their clients' businesses to allow them to provide timely, client-centered advice.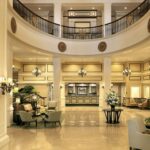 Contact Us
Oxford Office:
400 Enterprise Drive
Post Office Drawer 707
Oxford, MS 38655
Home: 662.234.8775
Fax: 662.238.7552
Oxford Office:
400 Enterprise Drive
Post Office Drawer 707
Oxford, MS 38655
Phone: 662.234.8775
Fax: 662.238.7552
Jackson Office:
760 I-55 North, 3rd Floor
Jackson, Mississippi 38211
Phone: 601.351.9335
Memphis Office:
5100 Poplar Avenue, 27th Floor
Memphis, Tennessee 38137
Phone: 901.322.6113