Bankruptcy & Creditor's Rights
Holcomb Law Group is actively involved in complex bankruptcy and reorganization matters, primarily on behalf of secured and unsecured creditors. Our clients frequently include banks and other secured lenders, purchasers, landlords, mortgagees, construction lien holders, and creditor's committees in bankruptcy and reorganization matters across a wide range of industries:
Gaming
Real Estate
Timber
Agribusiness
Manufacturing
Financial industries
Automobile
Businesses throughout Mississippi and Tennessee and beyond look to us for guidance and help when a debtor files for bankruptcy. A creditor does not have to accept a potential loss but should take its legal opportunity to minimize any loss. Holcomb Law Group's attorneys are experienced in representing creditors' interests in both liquidation (Chapter 7) and reorganization (Chapter 11 and Chapter 13) proceedings in the Bankruptcy Court, including protecting claims and collateral defending preferences, and other bankruptcy including relief from automatic stay, non-dischargeability and Chapter 11 or 13 plan confirmation.
We also provide seamless service for collection actions that transition from state court into bankruptcy claims, and we will always give clients an honest cost-benefit analysis of pursuing those claims versus foregoing further collection efforts.
Through years of experience in bankruptcy and insolvency area, Holcomb Law Group's attorneys have helped clients achieved positive results in an efficient, cost-effective manner.
Oxford: 662.234.8775
Jackson: 601.351.9335
Memphis: 901.322.6113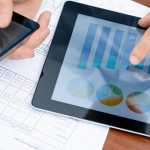 Contact Us
Oxford Office:
400 Enterprise Drive
Post Office Drawer 707
Oxford, MS 38655
Phone: 662.234.8775
Fax: 662.238.7552
Jackson Office:
760 I-55 North, 3rd Floor
Jackson, Mississippi 39211
Phone: 601.351.9335
Memphis Office:
5100 Poplar Avenue, 27th Floor
Memphis, Tennessee 38137
Phone: 901.322.6113